Finally—the doctor-approved, celebrity-tested centerpiece to the A-List Diet sensation is available to the public!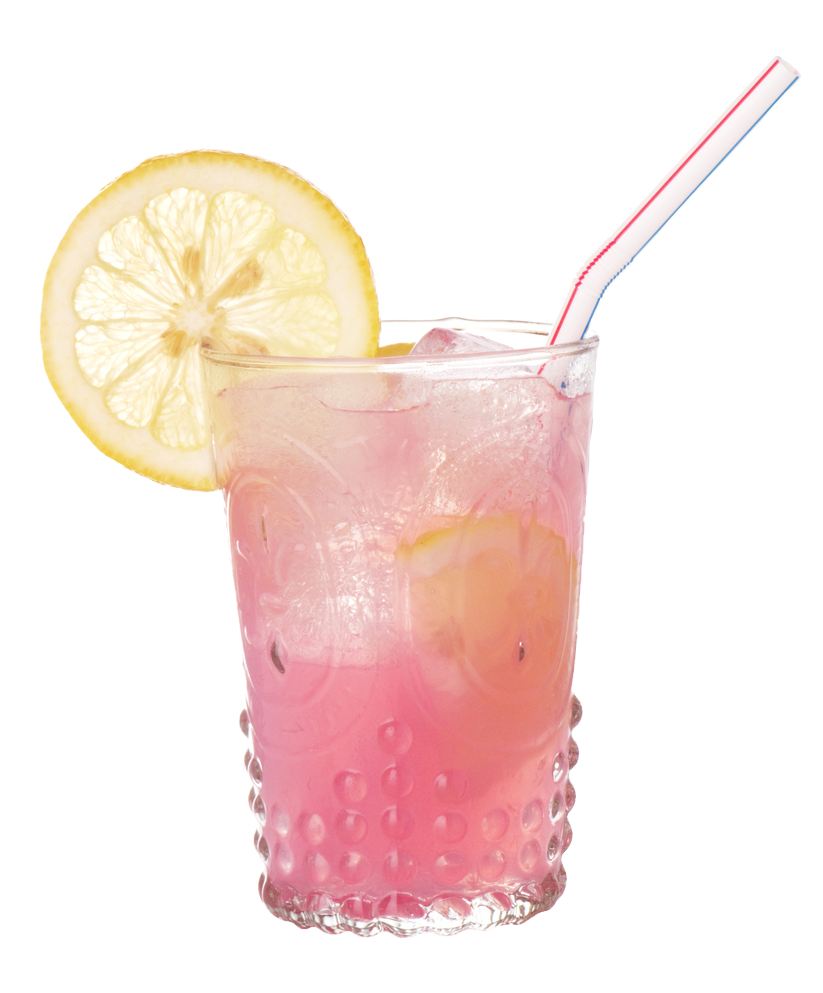 The "1-minute lemonade" secret for a flatter belly
Help reduce body fat, maintain muscle mass and
spark your metabolism with each delicious sip
Dear Reader,
"Why does it feel impossible to lose weight?"
If you're sweating yourself to exhaustion, avoiding carbs like the plague, banishing every diet no-no from your cupboard… or just dreading the process, so you never get started…
And STILL asking yourself that question…
Finally, Dr. Fred Pescatore has the answer! Along with a healthy strength training regimen, his A-List amino acid secret will help make your weight loss efforts easier than ever…
So you can get the trim body you've always wanted.
Groundbreaking research published in the Journal of Nutrition has confirmed this missing link—we aren't getting enough of the right kinds of amino acids in our diets!
Every day, millions of Americans just like you diligently diet. They don't indulge, they don't cheat, they hit the gym for strength training every day, and stick to their plan no matter how painful it can be.
Because they know—looking their best and feeling the confidence that comes along with it will be worth it.
But this one missing link can sabotage all your best efforts… Leading to the dreaded weight-loss rollercoaster. Or, simply making you work twice as hard to maintain your achievements.
With every step on the treadmill, with every forkful left uneaten—this amino-acid missing link may be working against you. And here's why…
Your body actually targets fat AND lean, healthy muscle all at once!
No wonder it's so hard to get rid of all the extra folds and fluff along with finally seeing those 6-pack abs.
Over the past 10 years, the discovery you're about to see has been documented in publications like Advances in Molecular Biology, and the Journal of the International Society of Sports Nutrition.
By tapping into the power of this "amino-acid missing link" along with a healthy workout regimen you can help:
Turbocharge your metabolism…
Trim away stubborn fat, especially around your belly…
And get the lean, strong body you've always wanted.
This breakthrough has the power to make weight loss faster…easier…all without spending HOURS grueling it out in a gym.
And Dr. Fred has found an incredibly delicious way to get MORE of it.
Now you can create your own fat-burning amino boost with the help of today's most revolutionary diet doctor…
He's used this powerful fat-burning tool to help Hollywood's hottest get "red-carpet ready."
He's used it to help European dignitaries gain the CONFIDENCE they need to stand in front of the world's most powerful leaders.
Meet the Diet Doctor
to the Stars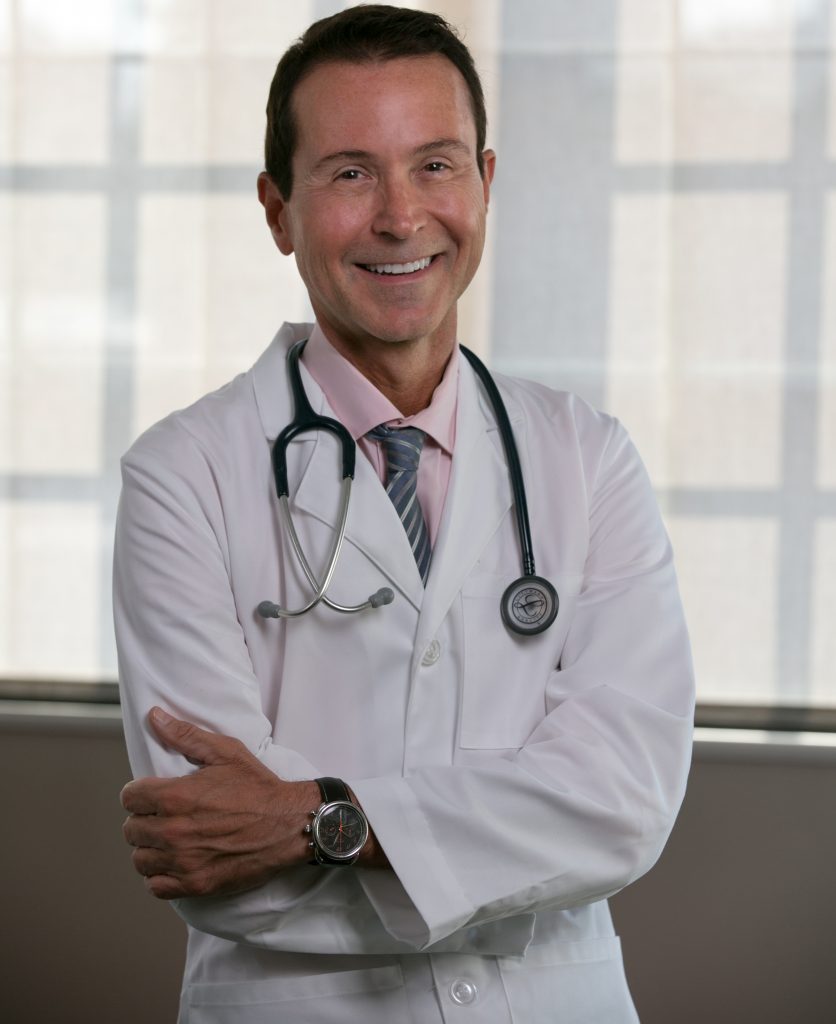 Fred Pescatore, MD, MPH, CCN is one of the nation's foremost authorities on diet, nutrition, complementary medicine, and a wide range of wellness and lifestyle topics. He has a private medical practice in New York City, was the former Associate Medical Director at the Atkins Center for Complementary Medicine, and has written several books, including his brand new book The A-List Diet, the New York Times bestseller The Hamptons Diet, Feed Your Kids Well, and The Allergy and Asthma Cure. You may have also seen him on TV including Good Morning America, Rachel Rae, and the Fox News network.
He's used it to help countless patients finally achieve their weight-loss goals and…
Now he's helping thousands around the world achieve the same success with his newest book, The A-List Diet.
Dr. Fred has published every last detail of his celebrity-tested method in his new book…
One famous client, whom Dr. Fred refers to only as "Amanda" for privacy, lost 10 pounds in just two weeks with the help of this fat-burning discovery*…
Right before walking the red carpet and taking home her award at the Golden Globes.
Another client—Dr. Fred calls her "Marla"—lost a total of 86 pounds…and counting*!
And then there's "Melissa," a well-known TV personality and movie star you've seen on countless magazine covers. Once she reached her late 40s, her changing hormones made all of her old "diet tricks" useless.
*Results not typical. A-List Amino Booster is designed to support a healthy diet.
But Dr. Fred's A-List Diet finally moved the scale in the right direction.
Now you can get the amino-acid secret in ONE delicious glass.
Imagine sitting on your front porch, sipping a cool, refreshing glass of…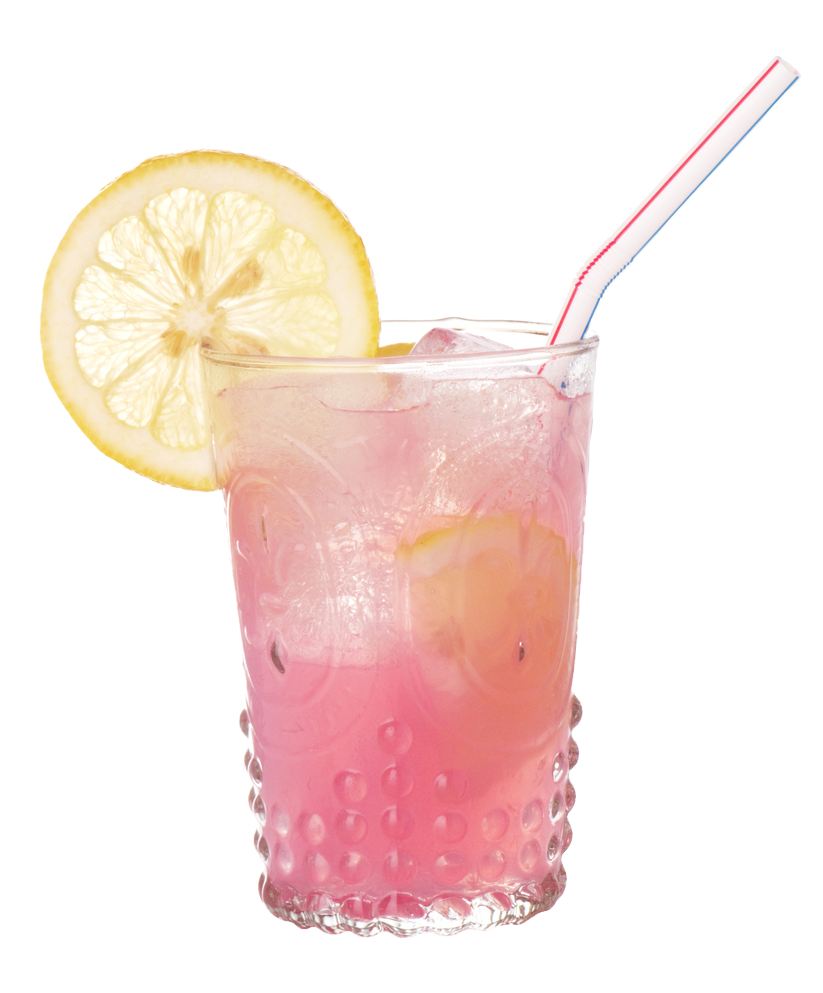 "1-minute lemonade" for a flatter belly
This isn't an ordinary glass of lemonade.
The fat-burning secret hiding in this glass is the very same weight loss champion that helped many of Hollywood's biggest stars trim their waistlines just in time for awards season…
And look their best on the red carpet.
But what could possibly be infused in this delicious glass that would finally JUMPSTART your diet efforts?
Make your own amino cocktail!
To really have fun and spice things up, create your own go-to Saturday night cocktail with Dr. Fred's A-List AMINO BOOSTER:
Mix 1 scoop of A-List Amino Booster in 6 oz. of water
And a shot of vodka
Vigorously shake over ice
Pour into your favorite martini glass
Top it all off with a lemon or lime twist!

The secret lies in a special type of amino acids known as BCAAs.
There are only three of these BCAAs on earth—and clinical data from researchers all over the world reveal:
It's the key to flipping the switch on your metabolism and helping blast away unwanted fat.
Without this missing link—diets are doomed to FAIL.
And Dr. Fred's not the only one taking notice…
Nutritionist Dr. Donald Layman Ph.D. recently studied just ONE of these powerful BCAAs and was immediately taken aback…
"In studying exercise and how muscle develops, we found this BCAA has a particularly unique effect in that it spares muscle proteins during weight loss, so you only lose the fat and not the muscle."
This delicious, easy-to-use drink mix contains not one—BUT ALL THREE of the BCAAs astounding weight-loss physicians around the world.
What is amino boosting?

Dr. Fred's A-List Diet unlocks the power of amino boosting to achieve maximum weight loss results. Amino acids are the building blocks of all protein, and protein is the building block of a healthy, lean body.

Customized protein boosting—with the right amino acids—can help turbocharge your weight loss efforts.

BCAAs (branched-chain amino acids) are a very specific type of amino acid. There are only three BCAAs: leucine, isoleucine, and valine. Together they make up the "A-List" of aminos.

The right mix of BCAAs can help you:

Boost your metabolism
Build and retain lean muscle mass
Even melt away stubborn belly fat!

And so much more. In fact, the research on BCAAs is so compelling that they're essentially "the missing link between health and weight loss."

Now adding more BCAAs to your diet is easier—and more delicious!—than ever thanks to Dr. Fred's A-List AMINO BOOSTER!

Turbo-charge your fat-burning engine
Maintain lean muscle mass
And trim away unwanted fat, especially around your belly
With every sip—you're infusing your metabolism with…
A whopping 3,000 mg of the BCAA, L-Leucine—
By playing a central role in the metabolism of muscle tissue, this BCAA is vital in the preservation of muscle generation AND preservation. Not only that—but because it's a vital building block for proteins, this awesome amino can help repair and spark healing in muscle tissue damaged from exercise.
750 mg of L-Isoleucine—
This incredible BCAA is essential to the energy supply of muscle tissue—so you can help get more out of every workout. When you don't have enough in your body—your body can turn to hidden reserves locked inside your muscle tissue. It's just one way in which your weight loss efforts can skip right past the fat and start to chip away at your muscle.
750 mg of L-Valine—
This BCAA can be found in alcohol of all things—unfortunately that doesn't mean uncorking a bottle of wine will help with your weight loss efforts. But because L-Valine is a vital building block for muscle's physical strength and energy, Dr. Fred included a potent amount in his delicious glass of A-List AMINO BOOSTER.
The science surrounding these three weight-loss marvels is quickly piling up. Already, BCAA's have been shown to help…
Promote fat burning
Enhance lean muscle-building
Support glucose metabolism to help protect you as you diet
Reduce muscle loss
Improve metabolic rate
And even promote healthy aging by increase cellular mitochondria throughout the body!
Sadly, so many popular diet programs and extreme exercise fads have NO IDEA what this is or how it works…
So dieters are sweating and starving themselves—all while muscle is being eaten away and fat is left behind completely untouched!
Doctors simply don't know that this discovery is turning the diet industry upside-down.
While they're focusing on a numbers game of calories in, calories out…
While they're up on their high horses telling you that eating the same bland diet food day after day with NO indulgences is the only way to go…
While doctors constantly crack the whip for MORE exercise and better eating…
Or focus solely on eating more protein—any protein…
They're completely ignoring the missing link to POWERFUL and effective weight loss. You don't just need protein, you need the right kinds of protein—infused with plenty of amino acids. And MORE of the BCAAs specifically.
Every single sip of Dr. Fred's A-List AMINO BOOSTER gives you 4,500 mg of a specially-designed BCAA blend (featuring all 3 of the most powerful BCAA's) but also…
4,000 mg of the craving-crusher amino, L-glutamine!
1,000 mg the energy supporting amino, L-Citrulline malate!
120 mg of vitamin C, 200 mg of potassium and…
NO sugar and just 3 grams of carbohydrates per glass!
I have never tasted a dieting sensation THIS delectable.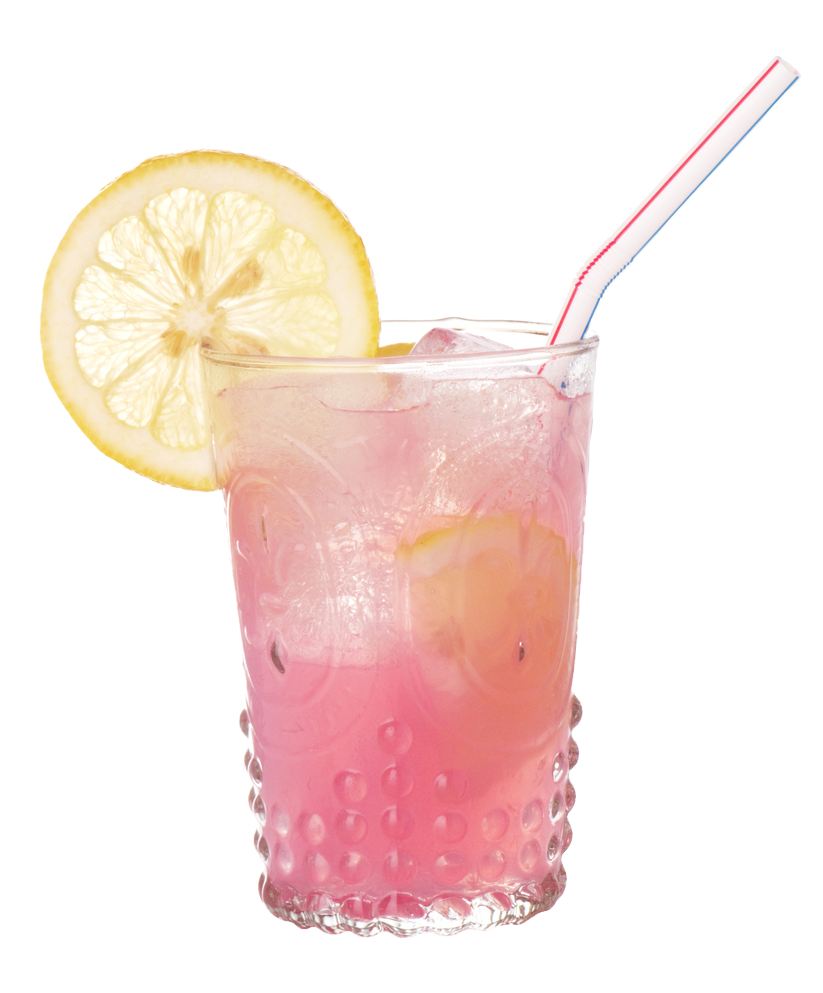 I crave it in the morning…
It's perfect with an afternoon snack…
And I can feel GOOD about having a glass in the evening because I know it's going to protect my lean muscle mass while I sleep!
Every glass is a delicious, not-too-sweet raspberry lemonade mix. It's simple to use…
Just add one scoop to 8 ounces of cold water and enjoy! (I like to drink mine with ice).
You can also use it as the main ingredient in your personalized A-List Diet shake. (You'll find the shake recipe designed for your individual dieter type in The A-List Diet book.)
Dr. Fred has carefully been crafting this breakthrough—tailored after the incredible science and research he constantly keeps up on—all while writing a best-selling book about the power of amino acids.
His A-List AMINO BOOSTER is the culmination of his dieting and metabolic research and this is one of the very first times it's being offered to the public.
But I have to warn you…
Dr. Fred's new dieting sensation, The A-List Diet is taking the world by storm. Upon the book's release he offered a select circle of readers to try his A-List AMINO BOOSTER for the first time…
And it was SOLD OUT in just one week! That's right—over 600 bottles—POOF, gone.
We expect this missing link marvel to be gone soon after it hits our shelves—every time.
It's that powerful…
It's backed by so much science…
It's a BRAND NEW way to spark your weight loss efforts and finally ditch fat—all while protecting beautifully toned muscles…
And it just tastes SO GOOD.
This is YOUR exclusive chance to be one of the first to try it…and once you do—you will want more and more.
Every bottle is a 30 day supply, packed with more BCAAs than you're likely to find anywhere else. With the added support of l-glutamine, l-citrulline malate, vitamin C and potassium.
This is the same formula Dr. Fred uses with his own patients, but you don't have to travel to his exclusive New York clinic to try it.
You can have it for yourself today—
The potent blend of over 4,500 mg of BCAAs…
The perfect list of metabolism-sparking aminos…
All in a sugar-free, delicious drink mix you will actually CRAVE…
And the CONFIDENCE to know that you are finally helping your weight loss efforts target FAT instead of muscle…
Every bottle of Dr. Fred's A-List AMINO BOOSTER is backed by his ultimate guarantee. If at any point you decide this weight-loss secret isn't right for you…whether it's next week or a year from now…
DR. FRED'S 100%
RISK-FREE GUARANTEE
There are no questions, no hassles, just a courteous "thank you" and a quick and easy refund.
Every bottle of Dr. Fred's A-List AMINO BOOSTER is backed by his ultimate guarantee.
If at any point you decide this weight-loss secret isn't right for you…whether it's next week or a year from now…
Simply give us a call—any time—send back any un-opened bottles…and you will get a prompt refund of your purchase price (less shipping).
You can feel 100% secure in your purchase today—because you're backed by the greatest guarantee available. Don't delay—ORDER YOUR SUPPLY NOW!

Simply give us a call—any time—send back any un-opened bottles…and you will get a prompt refund of your purchase price (less shipping).
There are no questions, no hassles, just a courteous "thank you" and a quick and easy refund.
With all of the dieting duds out there—you have every right to be hesitant.
But Dr. Fred is one of the preeminent diet doctors in the country.
His list of accomplishments, not only with his own patients, but celebrities around the world is stunning.
And today—he's giving you his latest breakthrough—the centerpiece of his A-List diet all in one delicious glass.
What do you have to lose—except the stubborn belly fat that just won't go away no matter how hard you try.
Thanks to the scientifically-backed BCAAs found in every glass—THIS can finally be the day you tip the scales back in your favor.
But don't wait—Dr. Fred's A-List AMINO BOOSTER is sure to sell out fast. Don't miss this chance to secure your order while you can.
To finally feeling a TRUE dieting breakthrough,
Karen Reddel
President
Dr. Fred Pescatore's A-List Nutritionals
P.S. Remember, every bottle of the A-List AMINO BOOSTER is backed by the best guarantee you'll ever see—you can have your money back (less shipping) ANYTIME. But don't wait to order. We cannot keep this breakthrough on the shelf and I'd hate for you to miss out. This is your exclusive chance to secure your supply while you can. Click below to order now!